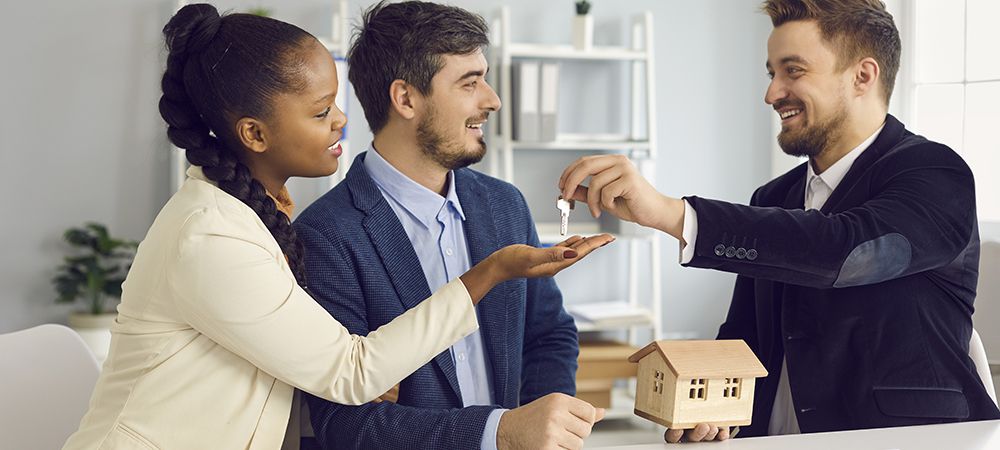 1st Time Homebuyer? 7 Reasons Why We're the Brokerage for You
Justo Team
|
June 10, 2021
"We're changing the real estate game."
It's our slogan, but what does it really mean? We could say things like, "We're not your average real estate firm!" or, "Our prices can't be beat!"
But we know when you're looking for a realtor, it's hard to imagine that anyone – or any firm – is really that different. Everybody charges about the same price, has about the same experience, and your Aunt Sally was happy with the lady who sold her her condo, so why not just use her?
There are some real and important distinctions between us and other firms in the GTA.
And that's not just us wanting to believe we're the snowflakes of the real estate world. We're genuinely operating different – and bottom line – those differences put cash back in your pocket.
7 Reasons Why We're a Better Brokerage for You
1. We Share Our Commission Earnings With You
You might not need to read any further than this.

We split our commission with you: 50/50.

No joke. If you buy a house in the GTA, we'll share our commission cost with you, 50/50. After the sale is final, we'll send you a cheque for half of whatever we made in commission, and you are free to cash it, save it, put it in the bank, make an unreasonably outrageous Costco/Ikea run… whatever it is you want to do with it, you can.

On average, we save our clients $11,250 with our cashback program.

Want to know what size cheque you'll get back? Fill out our 10-second (or quicker if you're a great typer) contact form and we'll be in touch quickly.

2. Our Partnerships
Most firms have partnerships. If you need a home inspector, a lawyer, or a home stager, we'll refer you to someone.

But two important distinctions set us apart from the competition.

– We have the BEST partners in the GTA
– Many of our services are included in your costs

We're here to help plan the schedule and make sure everything gets done, so you have less to think about and more time to pick out paint colours and drool over that gorgeous Parisian-inspired Pottery Barn bedroom set.

Plus, have you seen the fabulous companies we work with? We partner with some of the biggest names in real estate inspection and photography, along with legal teams who are the best in the business. And for your peace of mind, everyone we partner with operates with similar core values as us, so you know you're working with people who are trustworthy and have your back.
3. Our Realtors
We're always in search of the best and brightest realtors who want to become part of our team. Buyers and sellers are flocking to work with us (because see #1 above), so we are pretty much always expanding our team.

We hire realtors who we know are going to be a good match for our clients. That means our realtors are:
Kind and patient – No one is going to rush or pressure you.
Industry savvy – We know about the latest developments, hottest properties, and best deals.
YOU-centred – We work for YOU, and you'll never feel like you're being taken advantage of.
Helpful – if you need help, don't understand something, or just need to talk through your decision, we're here for you.
Before they're hired by Justo, our realtors have proven themselves to be trustworthy and of excellent moral character, They're also great realtors as evidenced by their sales records and client satisfaction.
4. Your Needs Are Our Priorities
We can't tell you enough – we're here to serve you and we're ON YOUR TEAM. That means we're going to do whatever it takes to make sure you get the best deal on your ideal home.

We've heard our clients tell us horror stories about realtors who don't listen to their concerns, show them unrealistic properties, feel pressured to buy above their budget, and even lose out on properties because their agents don't return calls or act too slowly.

We take the time to get to know our clients so we know exactly what we need to do to give you the homebuying or selling experience you need to be completely satisfied.

5. We're Not Old School – But We're a Little Bit Old School (AI + Humans = Success)
People often ask how we can afford to give back half our commissions and charge less money for basically every service we offer.

The secret is, we know what to automate and what needs a human touch.

There's plenty of room in the real estate market for AI, and more and more apps and programs coming out all the time. But not everything is best done by a computer.
At Justo, we're learning what can best be accomplished using automated technology to save us all time and money, while maintaining the human touch – so you get the best service possible.

6. We Value Efficiency, and We Value Your Time
You don't want a realtor who wastes your time. And frankly, we don't want to waste our time either.
That's why we've built incredibly efficient systems to speed up and simplify many of our processes. Let's face it, buying a home takes time, and no one is looking to rush you. We know you'll buy that perfect property when you see it, so we'll show you as many homes as it takes to help you feel confident you've made the right choice.
But there are plenty of other details that come following the sale or purchase – like dealing with lawyers, home inspectors, writing up legal documents, and signing contracts – and we want you to know we've built exceptionally efficient processes to keep things moving quickly.
It's our goal to eliminate any uncertainty and confusion from your home purchasing or selling process. We are here to make it easy on you in every way possible – and that includes making good use of your time.
7. We Value Information, and We Think You Should Too
If we've done our job well, you'll be smarter about real estate when you're finished working with us.
We want you to understand the process and we're happy to explain every detail – in fact we WANT you to be better educated about the real estate industry.

Expect that we'll explain what's happening throughout our time together, and feel free and comfortable to ask as many questions as you need to so you're comfortable and confident through the entire process.
We Want to Be Your Brokerage
Without a doubt, we're here to help you, and we commit to earning your trust every step of the way. Reach out to Justo today to discuss your home sale or purchase and let us put our innovative, and truly different approach to work FOR YOU.
By the Way… Are You Selling? We Charge Half the Average Commission Fee
Our amazing money-saving incentives don't only apply to buyers – we pass saving onto our sells too!
We told you above that we offer 50% of our commission back to homebuyers. But did you know that we also only charge half the typical commission rate to sellers as well?
While the average commission cost for selling your condo or house in the GTA is around 2.5%, at Justo we charge just 1.25%.
Couple these savings with our package services for staging, legal services, 3D home tours and social media advertising campaigns, and this is a deal you absolutely can't beat!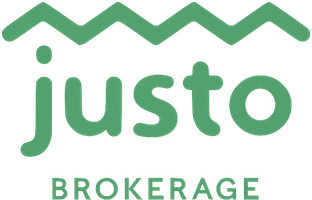 Connect With Us
Connect with our friendly Client Ambassadors and find the best Agent to match your needs
Call us at 1-855-937-0206