First Time Home Buyer Checklist
Justo Team
|
June 21, 2021
When we see our friends buying a new home on social media, we usually only see the happy part – the part where they are smiling in front of their new front door or by the "SOLD!" sign on the lawn. But what it takes to get there is a bit more difficult than you may think.
Fortunately, if you've got a great first time home buyer checklist, you'll know ahead of time what to expect.
In this article, we're breaking down the big items you'll need to check off your list, beginning TODAY, and ending with the day you finally place your key in the lock and walk into a home you can finally call YOURS.
Your First Time Home Buyer Checklist
Get out of debt and repair your credit.
We know that not everyone is completely out of debt when they buy their first home. Extenuating circumstances, student loans, car payments — these things are part of our lives and at times, we do carry some debt into our first-time home purchases.

But wherever possible, try to pay off your debt before you buy your house.

At the very least, pay off credit cards and small loans. This helps you accomplish 2 things:

1. You will have more cash freed up to save for your down payment and apply to the costs of moving into your home.
2. You will improve your credit score, helping you secure a better interest rate on your mortgage.
Save for your down payment and closing costs.
If you can save 20% of your home purchase price, you'll be in great shape as you begin your home buying search. If you can't, that's ok! You can buy a house with a smaller down payment but save as much as you can. You'll also need money to put towards closing costs. These amounts vary depending on the purchase price of your home, so for now, just save as much as you can!

**Take advantage of first time home buyer incentives wherever you can!
Make a good list of everything you hope your new home will have.
We think it's smart to break your list into 2 columns: Must-Haves, and Nice-to-Haves.

In your must-have column, list things you absolutely can't compromise on. Some common examples are parking, two bathrooms, enough bedrooms for your kids, outdoor space, within 30 minutes of your workplace, etc. Whatever you need, put it on paper.

In your nice-to-have column, list things you would really like, but you can live without. Some common examples are a swimming pool, a guest room or office, a finished basement, or an attached garage.

Everyone's lists are unique, so they help your realtor narrow down your home search.
Research communities.
If you're purchasing in a new city, take the time to learn about its communities beforehand so you can help your realtor choose neighbourhoods that get you excited, and weed out no-gos before you waste any time. The great thing is that many communities have their own neighbourhood websites so you can do a lot of your research in your pajamas with a coffee.
In the GTA? Check out our neighbourhood guide blog post for the good, the bad, and the ugly about most of Toronto's most popular and beautiful neighbourhoods.
Make a comprehensive list of your new expenses and bills.
Use your list to ask questions as you shop about the current owner's energy bills, shop around for internet rates, and even ask how the cell service is in the neighbourhood. This will help you understand how much you can truly afford.
Get pre-approved for your mortgage.
Once you've got all your lists made (we really love lists), it's time to shop around for a mortgage pre-approval. Give us a call and we'll connect you to one of the highly recommended and trusted mortgage agents our clients love to work with.

Getting your approval before you look at houses will help you know exactly how much home you can afford. It also allows you to shop around since you can speak to a number of lenders to get the best interest rates and secure the best loan for your needs.
Find a realtor.
Ahem… we know a few great ones! Whether you choose to work with Justo or not, we highly recommend working with an experienced realtor. A great realtor will help you understand contracts, be sure you aren't being taken advantage of, give you excellent advice, do a lot of the research for you, handle all the paperwork, help you negotiate, and so much more.
Schedule home tours and attend open houses.
For a lot of people, this is the fun part! This is also where the aforementioned lists and pre-approval will come in really handy. If you've been creating a great list of your wants and needs for months, you'll be able to look at homes that fit your needs and your budget. You won't waste time and energy, and you'll be well on your way to finding your first home.
Submit an offer.
The time has come… to submit your offer. We always say, pay what you're comfortable paying. In a seller's market, you may need to present very strong offers – often above the asking price. Your agent will guide you through this and help you determine the bidding strategy.

The right house is waiting for you, and at Justo, we want you to be 100% satisfied with your home buying experience. We'll help you look at homes until you've found the one that's perfect for you.
Get the home inspected.
We truly believe that all homes need to be inspected. Even if it's your best friend's mother's hairdresser's house. Even if it's your Grandma's.

No matter what, you need to have the home inspected by a certified home inspector.

You may find issues with the home even the current owner didn't know about! And your home inspector can teach you a lot about the house while they inspect the foundation, electrical, plumbing, roof, and more. You'll have a better understanding of any issues they find.

It's tempting to remove the inspection condition from your offer, especially if you're in a bidding war, but we strongly advise against it. We believe in home inspections so much, we include the costs in our fees, so it's automatic, every time. You can work with your realtor to get the home inspection done quickly so you don't lose out on your dream home.
Renegotiate.
Hopefully, you can skip this step. But if your home inspection brought any major issues to light, you can choose to renegotiate your offer.

You might choose to simply lower your offer. You may choose to ask the owners to make some repairs before the sale is complete. Either way, you have options, and that provides peace of mind.
Close the sale!
We can't wait for you to check this off your list!

Closing the sale on your first home is by far one of the most memorable and exciting things you'll do in your life. The process of buying a home can fill you with many emotions: fear, confusion, excitement, pride — and hopefully, the process is really fun! At Justo, we want to be there with you while you process your thoughts and help you make the best decision, so when you finally spend the first night in your new home, you sleep soundly, with confidence you made the best decision for you and your family.
Justo always aims to be the most customer-centered real estate brokerage available to you! Obviously, we feel there are a ton of reasons to be a Justo customer. Need more? Our blog is chock full of helpful articles about the GTA real estate market, the services we provide, and ways to make your home buying or selling experience easier and more profitable!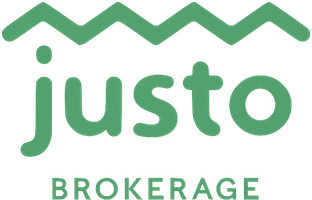 Connect With Us
Connect with our friendly Client Ambassadors and find the best Agent to match your needs
Call us at 1-855-937-0206