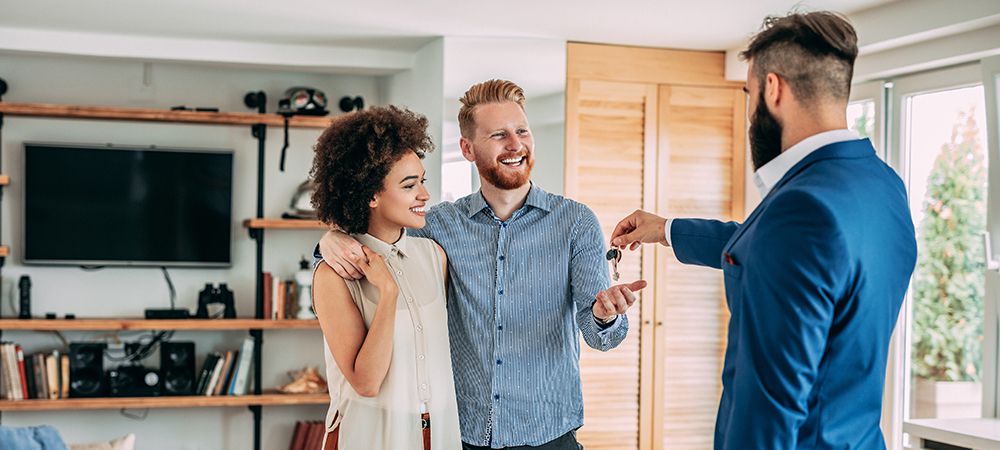 5 Things to Know Before Buying Your First Home
Justo Team
|
June 13, 2021
First-time home buyers often come to us in one of three states of mind. Either they are completely terrified, completely excited, or completely overwhelmed.

No matter which of these describes you, there's no judgement from us! We know that while the possibility of homeownership is a dream for many people, it can also be an incredibly stressful process.
We believe that buying your first house should be as enjoyable as possible, and want you to be able to celebrate this huge milestone! So we've compiled a list of the top 5 things you should know before buying your first home — to help you prepare, manage your expectations, and feel comfortable embarking on the journey.
1. Your downpayment is not the only money you need to have in the bank.
You've likely heard that you need a 20% downpayment to make a home purchase. This is technically true – lenders appreciate and value larger downpayments. However, with as little as 5-7% down and good credit, you can usually secure a mortgage.

The costs unfortunately do not end when you write the downpayment check.

For those without the full 20% down, you'll be required by Canadian Law to purchase CHMC Mortgage Insurance. According to LoansCanada.ca, "Mortgage default insurance is mandatory for Canadian buyers who have down payments of less than 20%… This type of insurance policy is designed to protect lenders in case borrowers default on their mortgage."

You'll also need closing costs which can range anywhere between 1.5% to 4% of your purchase price. Closing costs cover these mandatory expenses:
Land Transfer Tax for your province
Real Estate Lawyer Fees
Title Insurance
Fire Insurance
First-time home buyers may qualify to receive a rebate of a portion of their closing costs.

Other Expenses
You may also need to pay for property inspections, utility set-up fees, moving costs, and repairs and upgrades to your new property.

2. Your dream home might not exist.
We know you've been imagining yourself in your first home for a long time, and that you've likely been daydreaming about neighbourhoods, property size, and amenities. We don't want to be the Debbie Downers of the house hunt, but we do want to help you manage your expectations and keep in mind that your dream home may not exist on the market and within your budget.

To help alleviate the frustration and disappointment, we suggest you look at plenty of property types and keep an open mind.

Be sure to keep your search criteria broad, at least in the beginning, and be willing to look at condos and duplexes as well as independent dwellings.

3. Know your complete budget – not just your mortgage payment.
Just because a bank will give you a mortgage for an expensive house doesn't mean you can truly afford it. The mortgage payment is only a part of your financial commitment.

Be sure to find out realistic expenses for:
Hydro payments
Gas and water payments
Cable and internet expenses
Homeowners insurance
Property Taxes
Also, make sure you consider what repairs or upgrades your new home will need and be sure you're able to put money aside to pay for them.

There are always surprise expenses throughout your journey of homeownership. Be sure you're not stretching your finances too thin and don't be afraid to cut back your list of 'must-haves' to purchase a home that better fits your long-term financial goals.
4. Know exactly what amenities you need in your new home – and what you don't.
Speaking of 'must-haves,' try to get a firm grip on non-negotiable amenities and things you could live without when looking at houses. This will make your home buying experience faster and easier since you won't be wasting time looking at homes that don't meet your must-have criteria.

We suggest that you begin to make a list of 'must-haves,' 'good-to-haves,' and maybe even 'must-not-haves' as soon as you begin considering a home purchase. Over the days, weeks, and months of planning, you'll have a comprehensive list to provide to your realtor.
5. The process can be stressful – but it can also be SO worth it!
At Justo, we know the process of purchasing your first home can be overwhelming. That's exactly why we built our company – to offer a new kind of home buying experience to our customers.

We want to remove as much of the stress as possible so you can focus on the fun part; looking at homes, dreaming of move-in day, and all the memories you'll make in your new house!

If you're buying a home for the first time, you likely have plenty of questions, uncertainly, and maybe even some trepidation about whether you can handle the responsibilities of homeownership.

The best way to help manage the worry and stress is to partner with a brokerage firm that has your back, keeps you on track, watches for pitfalls, and helps protect you from making common mistakes. If you can trust your realtor, you'll sleep a lot better a night. Justo's team of licensed realtors takes care of every detail of your home purchase. We're available to answer as many questions as you have. Our goal is that you are comfortable and feel confident proceeding with your home purchase.

As great as our agents are, we know we can't remove all of the stress. But what we do know for sure is that the moment you place your shiny new key in the lock, turn it, and open the front door of your new home, you'll be happy you persisted.

Homeownership is truly a dream come true and a coveted milestone for many people. We're honoured by the thousands of people who've trusted us to walk the journey along with them, and we look forward to working with you, too.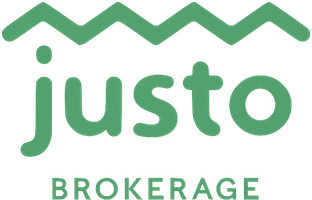 Connect With Us
Connect with our friendly Client Ambassadors and find the best Agent to match your needs
Call us at 1-855-937-0206